The front desk, as mentioned before, is the most important part of your business. Customers will create a lasting impression on their first encounter with the front desk. This course will give receptionists and front desk employees an etiquette guide on how to be professional for customers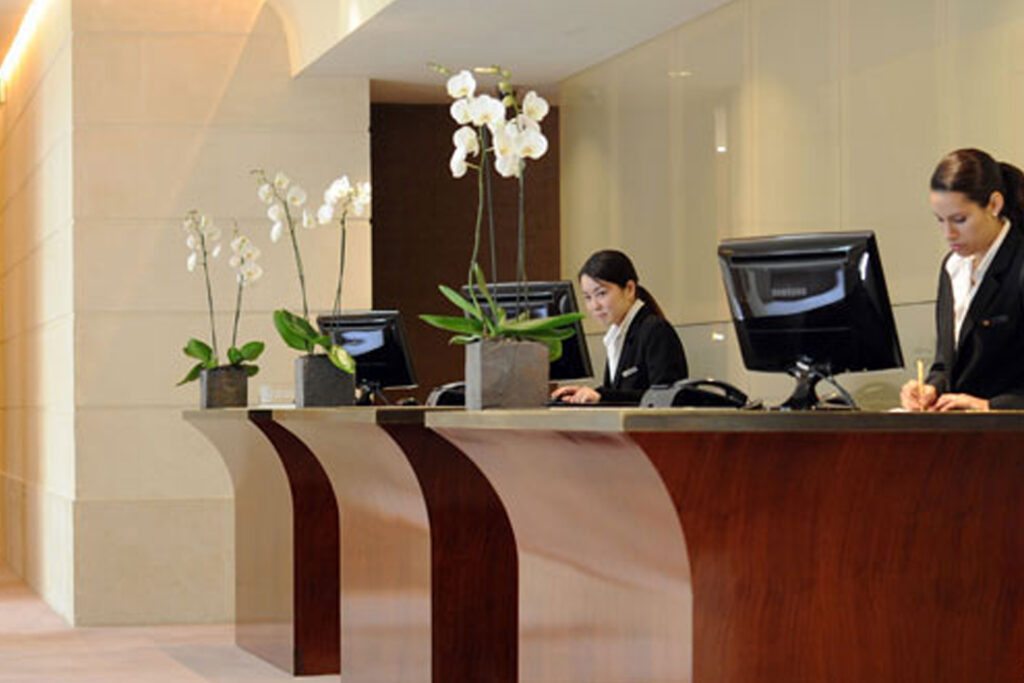 Etiquette in Customer Service by ND
The Front Desk Course
What you'll get from this course
The etiquette skills on creating a professional and respectable image for customers
The art of helping customers with knowledge and productivity
The proper way to communicate with an etiquette mindset
The rules and practices that front desks and receptionist need to adopt
The basics of this course
Being a receptionist is, most likely, one of the hardest jobs in a business. From answer phone calls to organizing the entire office, the front desk is the first place customers or clients will see. Etiquette for the front desk will help the receptionist understand the importance of conducting themselves as the front face of the business.
The objectives of this course
Understand the importance of the front desk and the receptionist
Learn how a receptionist is the face of a business and should be done properly
Discover the proper etiquette for a front desk employee
How to conduct yourself over the phone with customers and clients
Use etiquette in your language to create positive customer experiences
How to plan to improve the front desk with etiquette and communication skills
How to put strategies in place to adopt politeness, success, and deal with difficult customers
The NDE Course Outline
The professional face of the organization
The front desk, as mentioned before, is the most important part of your business. Customers will create a lasting impression on their first encounter with the front desk. This course will give receptionists and front desk employees an etiquette guide on how to be professional for customers.
The etiquette of making difficult decisions
Professionalism and civility must be taught to front desk employees for various reasons. In this course, participants will learn how to use their etiquette skills to become a problem-solver. With strategies and knowledge at their disposal, becoming a professional face of the company can really help them deal with difficult situations and create positive customer experiences.
The language of etiquette for a receptionist
Being diplomatic, neutral, and respectable is the core values of a receptionist. Etiquette at the front desk can help the receptionist use the right body language, verbal communication, and problem-solving skills that will make or a break a relationship with the customer.